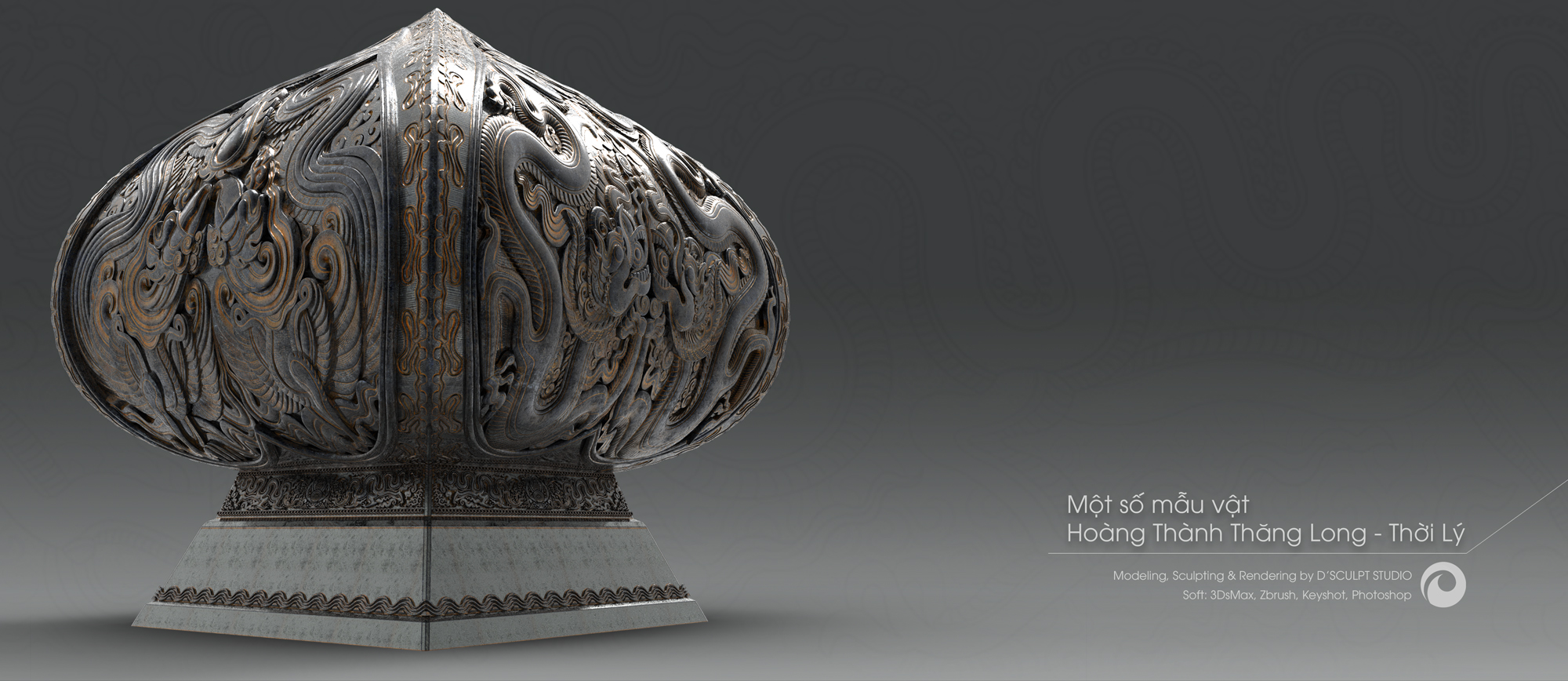 THE ARTIFACTS OF IMPERIAL CITADEL OF THANG LONG
Another project related to the historical topic that D'sculpt Studio is fortunate to join and work with Nguyen Viet Ha – Sculptor & Lecturer Hanoi University of Industrial Art.
In order to be able to rebuild, we have to research to a lot of references of these artifacts based on internet. 3D models are not the most accurate, but perhaps this is one of the most detailed and sharpest models.
Beside the actual specimens, we have designed with him some other models based on the original artifacts.
The project won him the first prize in Hanoi Gift Design Contest 2017 and  has been featured on Zbrushcentral Top Row.
Idea: Nguyen Viet Ha – Sculptor Art & Lecturer at Hanoi University of Industrial Art.
3D by D'sculpt Studio