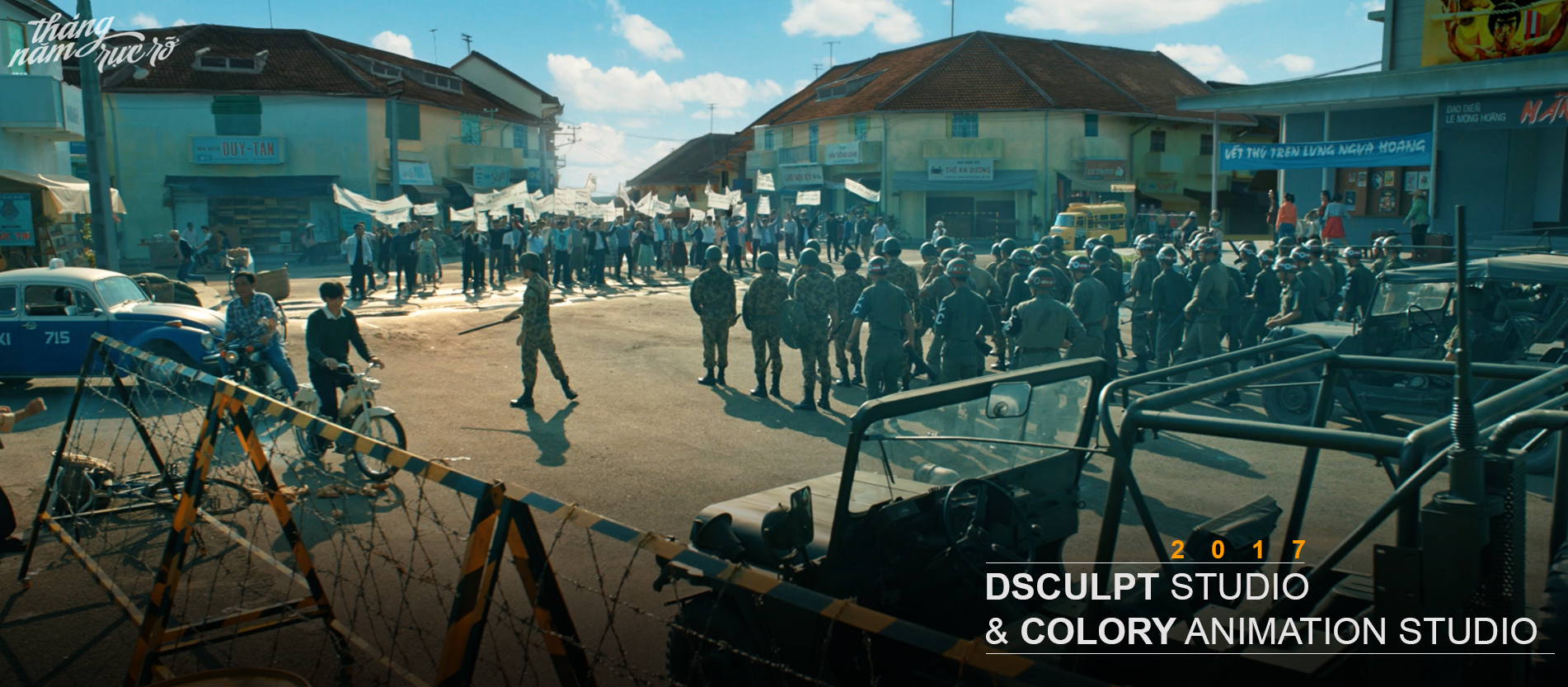 ENVIRONMENT – FILM THANG NAM RUC RO
We had a chance to work with Colory Studio in the film " Thang Nam Ruc Ro " from Director Nguyen Quang Dung. We are responsible for modeling and texturing Da Lat market in 1974.
Colory Studio continued with shader, rendering and VFX.